Thousands of steps are needed to produce delicately fruity Riesling and full-bodied Pinot Noir.
To confine oneself to the bare essentials in both vineyard and cellar requires great knowledge.
Behind all these aspirations are real people who do their utmost to reach this goal.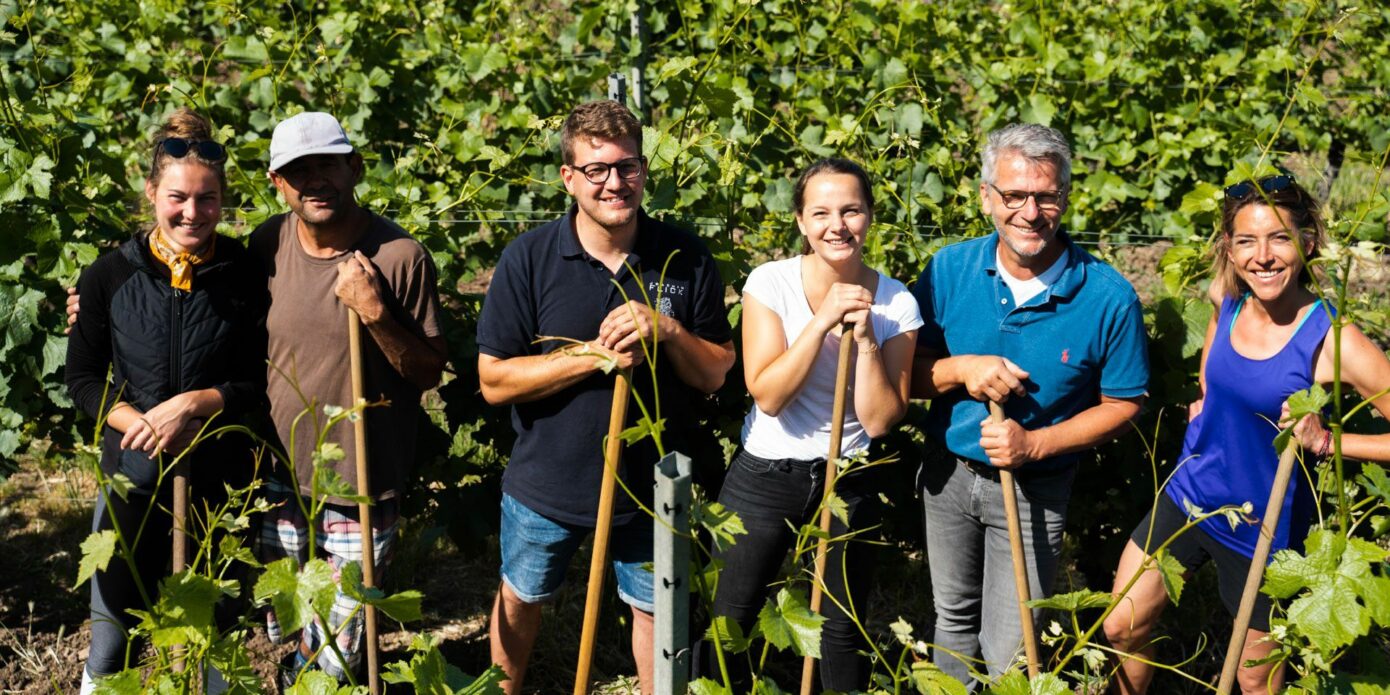 Our work in the vineyard and cellar requires a lot of manual labour and passion. Day after day.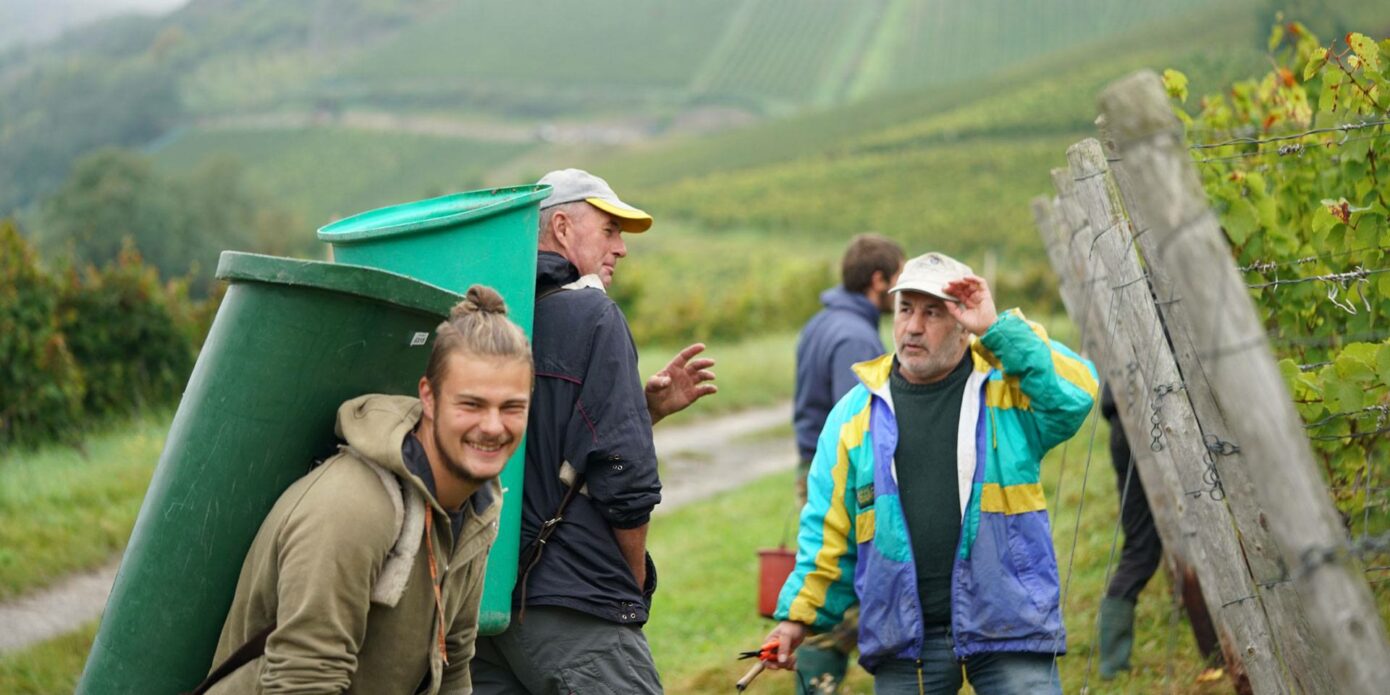 Reiner Flick was given the advice by his parents to rather study something useful.
However, he has always known that viticulture is his true calling. With tenacity and courage he has turned the wine estate into a recognized producer.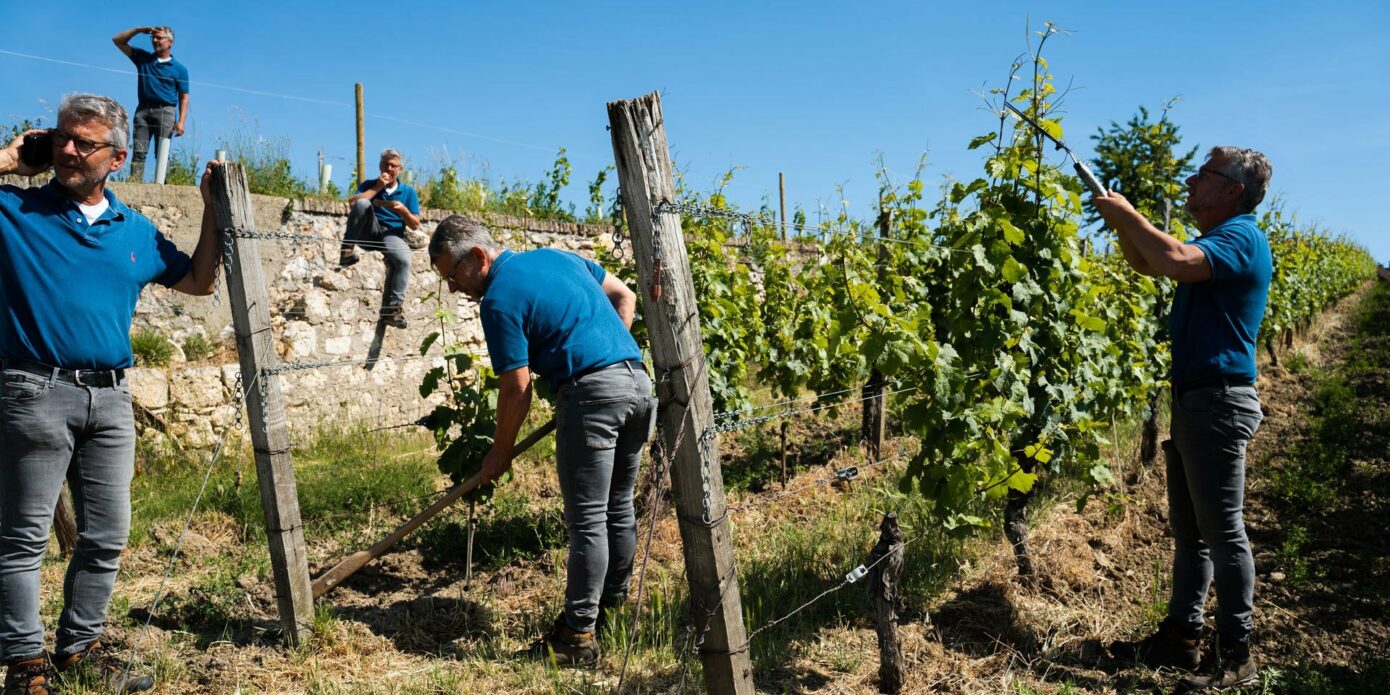 Horst, our dachshund, is the jester in our wine estate. Especially when things do not go as planned …